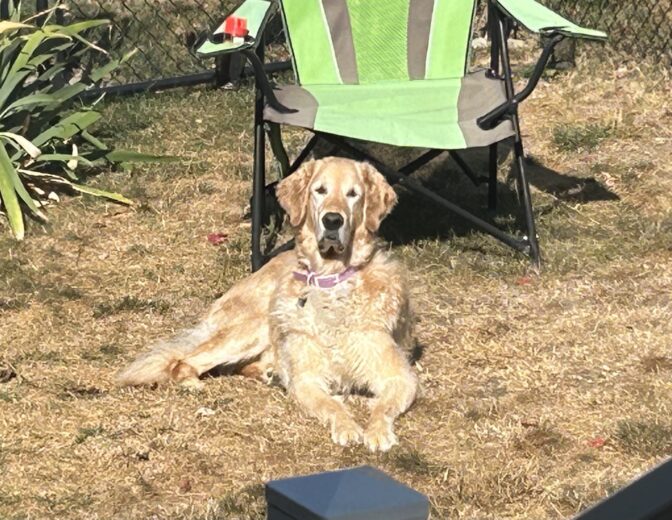 Update 11/22/23:
Well, it is almost Thanksgiving and I am still waiting for my forever family!! Mom says everyone is missing out if they are looking for a girl to be a great companion and be by their side every day.  She thinks it might be best if I was an only pet as I love my humans so much!!  I do live with 2 boy golden retrievers without issues so a large male brother might be ok. I meet dogs on our walks with friendly greetings.  A cat free home would be best as I am very interested in small "critters". I love long walks and sleeping on mom's feet!!!  If you want a laid back girl to walk with and keep you company during the winter days, please contact GRRoIowa!  Happy Thanksgiving!!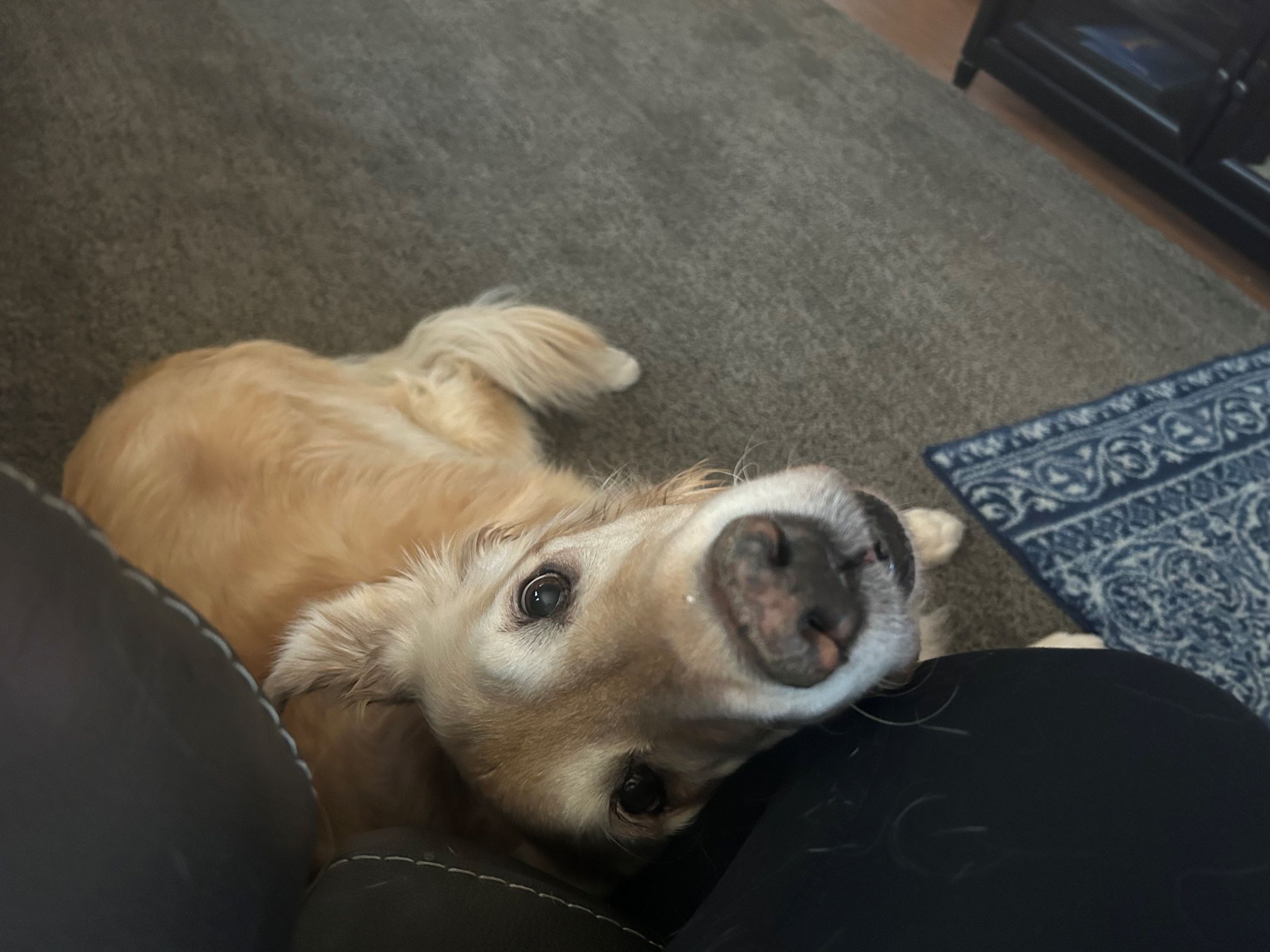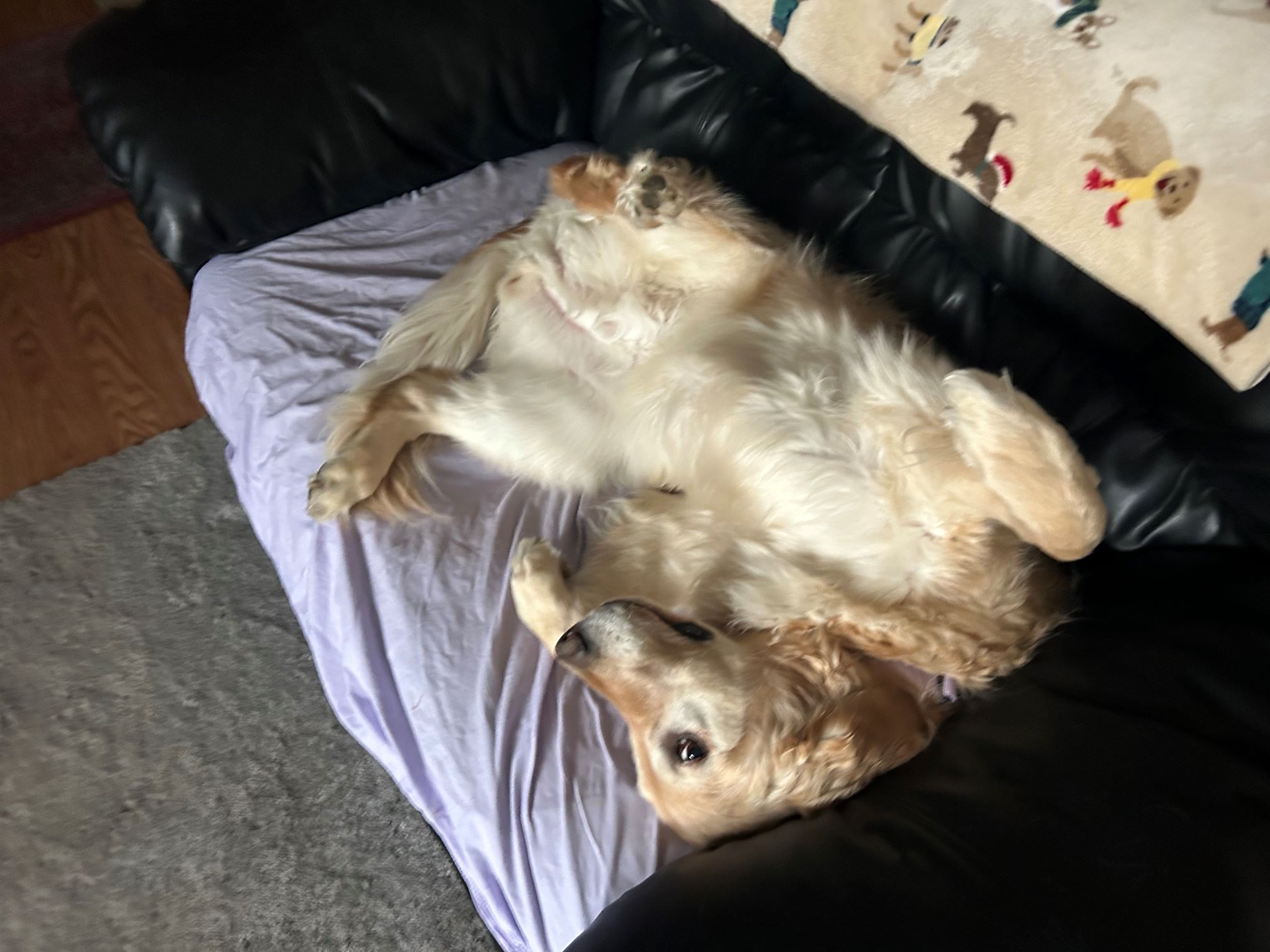 Update 9/9/23:
Hey everyone…. Lizzy here!! Are you loving this cooler weather as much as me? I just wanted to tell everyone I'm patiently waiting for my forever family!! Let me just remind you of a few things;
1. I love everyone!! I have been around kids as young as four and have done very well. I have not met a dog that I didn't greet with friendship.
2. I am totally housebroken and sleep all night with no problem.
3. I might be eight years old, but I'll bet you'll never guess that. I love to go on walks, and if you run with me, I will love it! (Foster mom does NOT run!! I do know how to play ball but I need someone to teach me to let go of the ball once I bring it back. In fact, I can fit many of them in my mouth! 🤣
4. I love to be by my people and I love to be petted so if you need someone to lay on the deck while you're relaxing, I'm the perfect one!!
If you think I might be a good fit, please reach out and let them know. I would love to meet you!.
I have attached a couple pictures showing you what I love to do. I love to guard the backyard and keep an eye out for chipmunks and rabbits!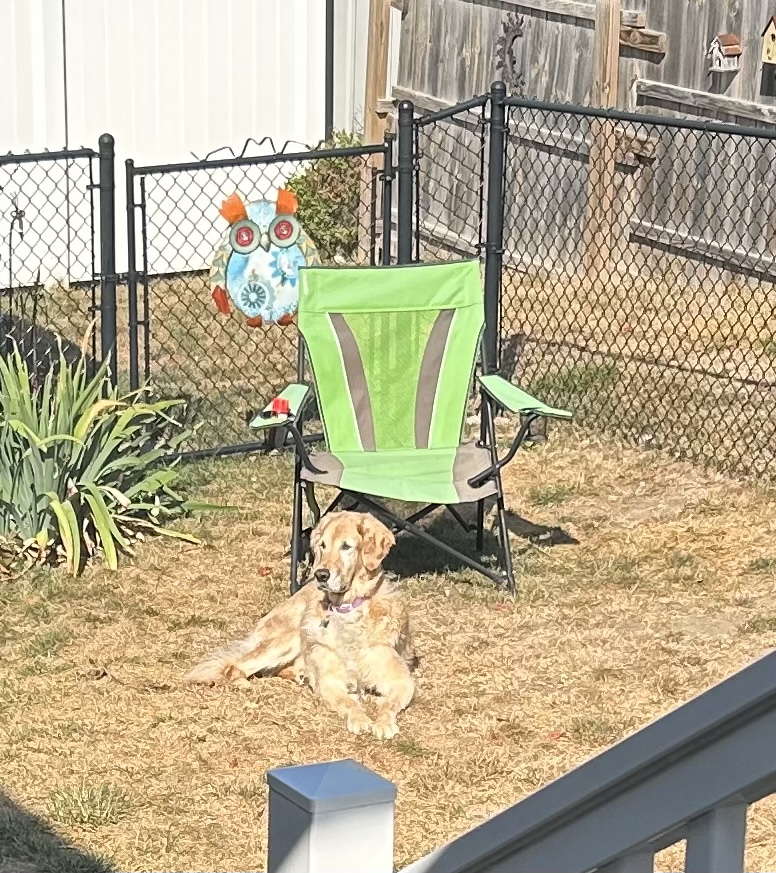 Update 8/20/23:
Lizzie here patiently waiting for my forever home!! Foster mom found out I was a good girl with her 4 year old grandson when he visited. I love to lay in the yard A LOT so mom thinks I might have been an outside girl. For this reason I do need a fenced in yard. My family needs to be willing to take me on daily walks and I won't leave you alone till you do!! I do take a pill every day to keep my thyroid working correctly but it is no big deal.  If you think I would be a good fit for your family, please reach out so we can meet!!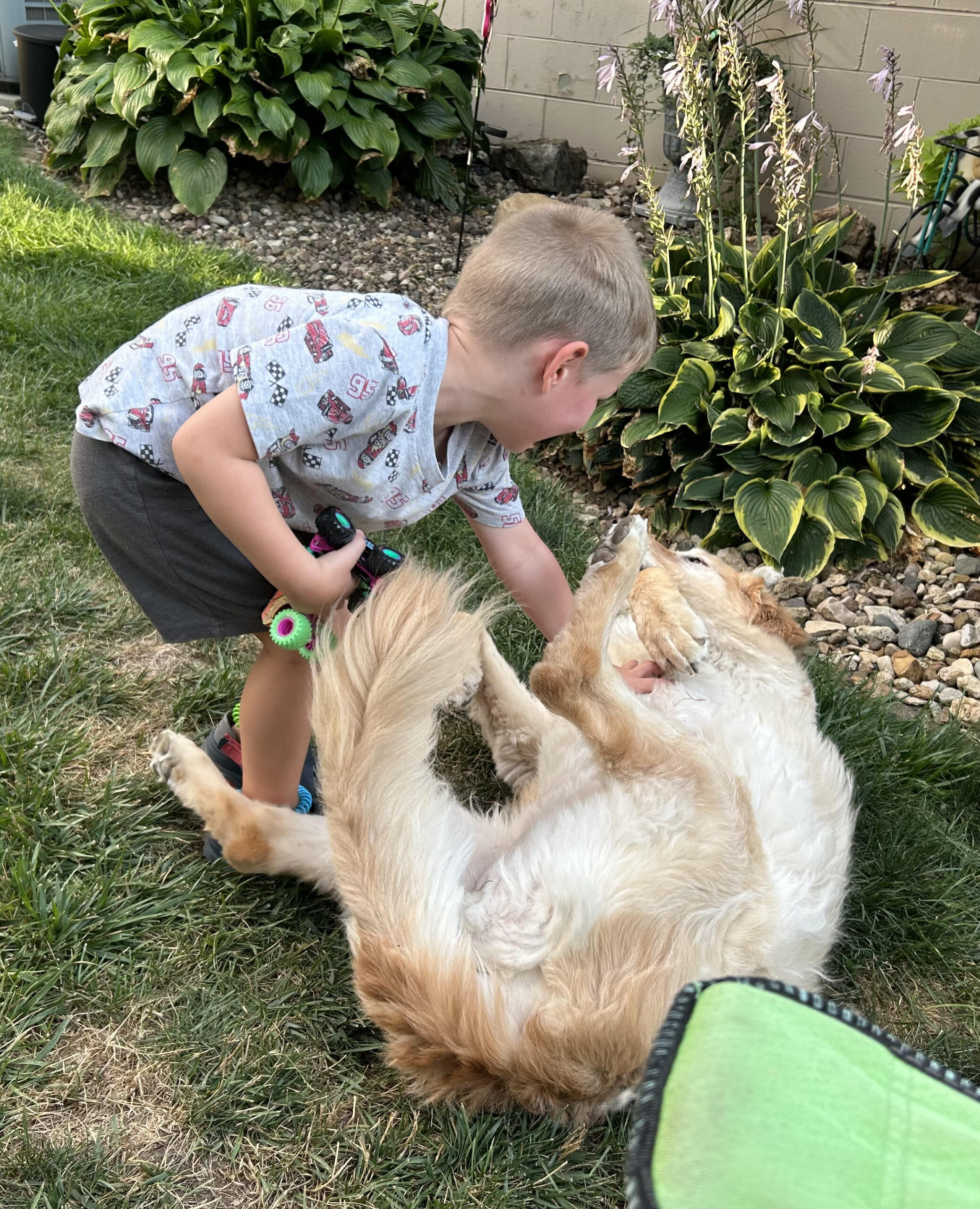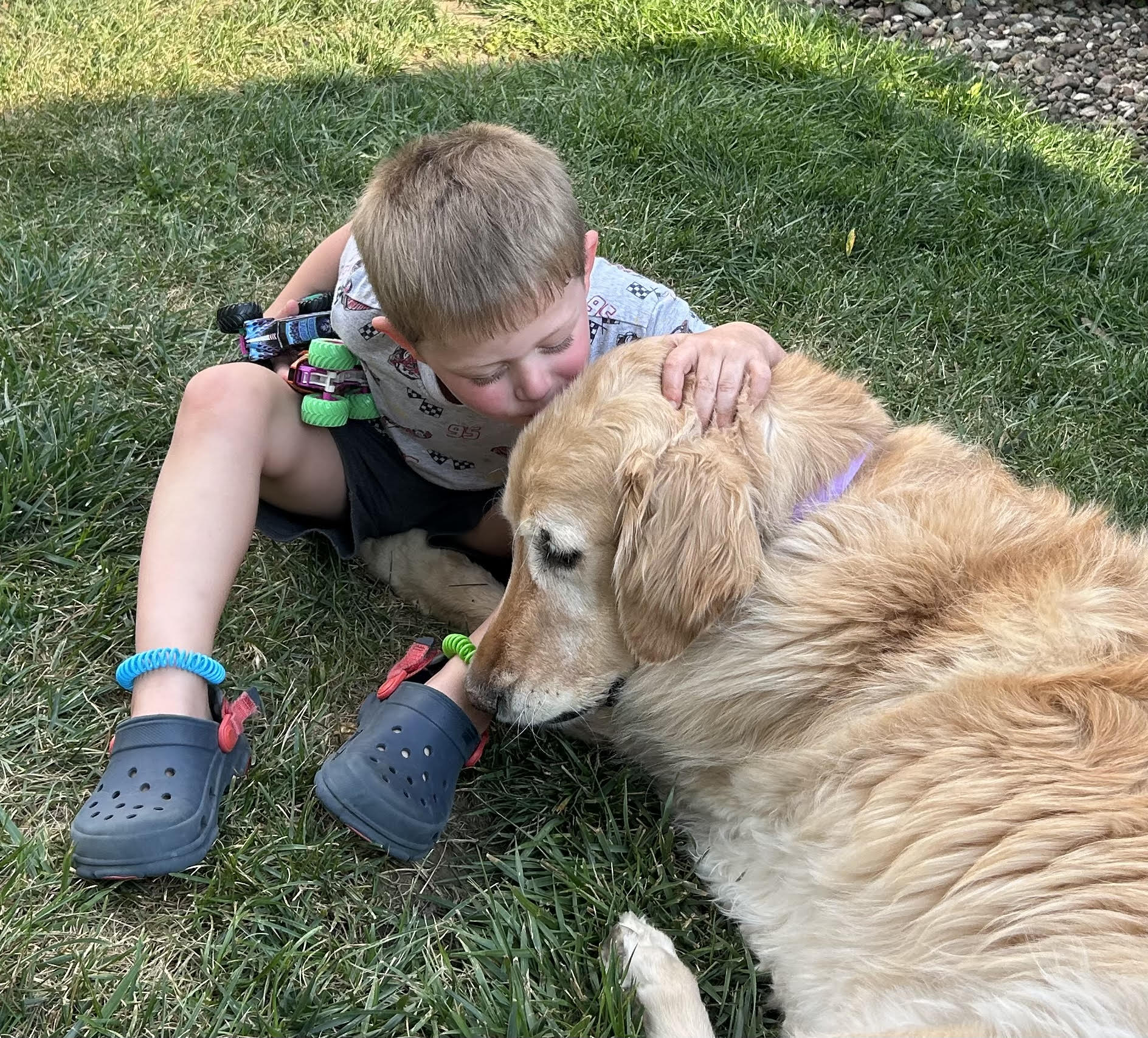 Update 07/25/23:
Hi everyone!! 
Foster mom says she has noticed some things about my personality that my new home should be aware of.  
She thinks it would be best for me not go to a home with cats. She says since I have the urge to get bunnies on our walks that it is better to safe than sorry. 
Also she feels that a home with no kids under 10 would be best. I guess it has something to do with my size and my pushiness when I want something. She says I can be stubborn…. In a good way!  
She says a fence is needed as I LOVE to lay in the yard and will not quit bugging my human till they give in!!  
Original Post:
Hi everyone, my name is Lizzy! I am an eight year old golden retriever and weigh in at 100 pounds. I know that's a lot, but my foster mom has been walking me every night trying to get my weight down. That's fine with me because I love to walk, and I love to play ball! All good things to help me lose weight.
Foster mom says I am almost perfect! I sleep all night long and have had no accidents. I go to the door when I need to go outside. I do bark a couple times when the people I love go out the door without me, but then I lay down and wait for them to come back. I would be fine as an only dog, but I do get along well with other dogs as long as they're not in my face too much.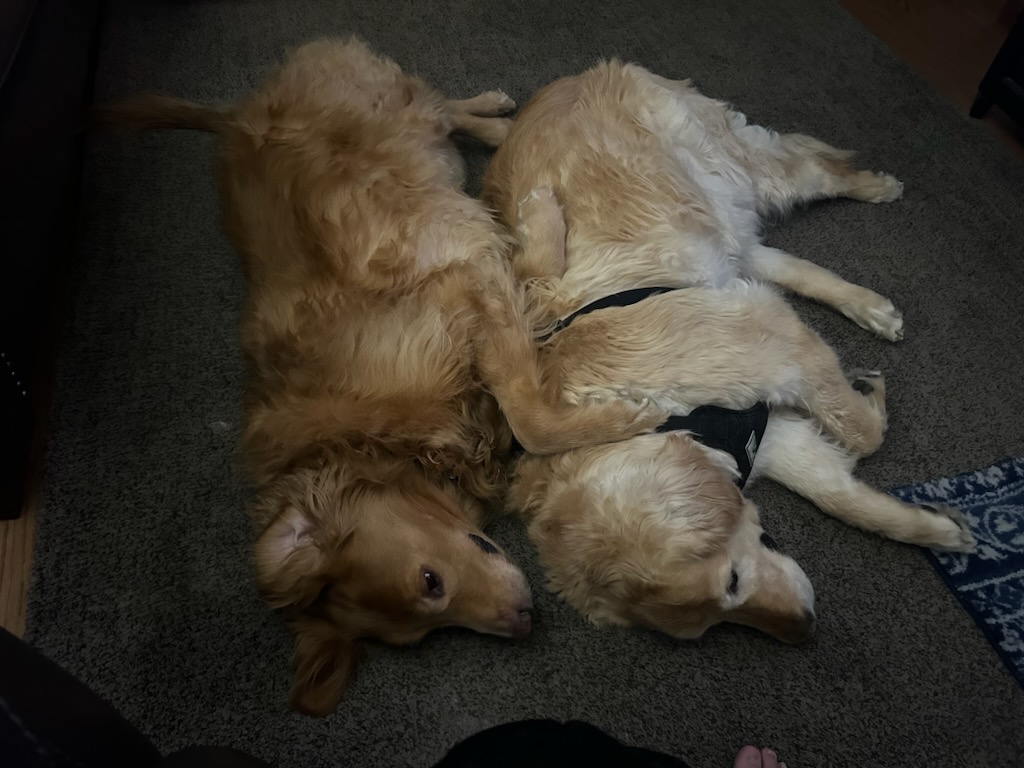 I'm a little possessive over toys so my foster mom keeps them put up when the other dogs are around. I am not really afraid of storms or fireworks but they do make me a little uneasy when they're super loud. I just find a place close to my person and lie down.
Dog savvy kids are OK with me too. If you need a friend to keep you company and are willing to take me on walks and play ball with me, I would be your perfect companion!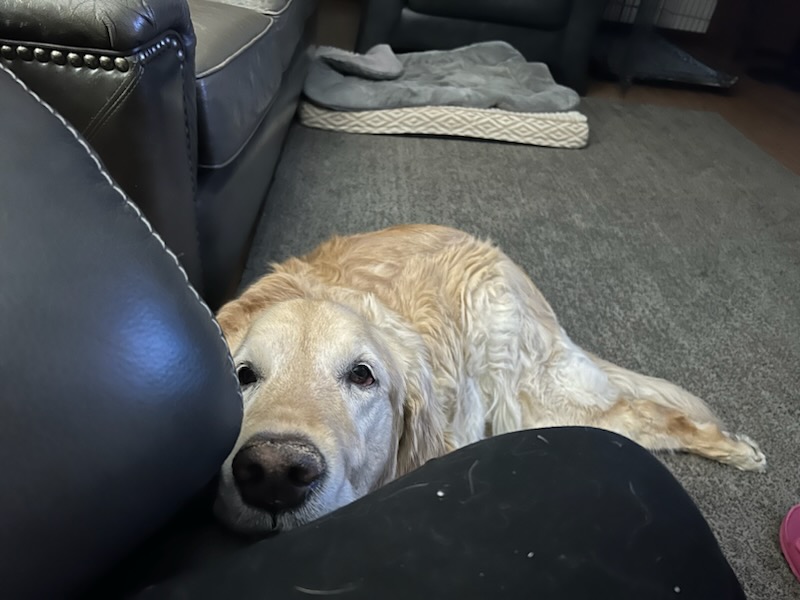 If you are interested in adopting or our Foster to Forever, please go to our Adoption Information page, make sure you meet the eligibility requirements and please apply.